Community Corner
Kid's colouring contest winners and how Brady's Drug Store supports the local community.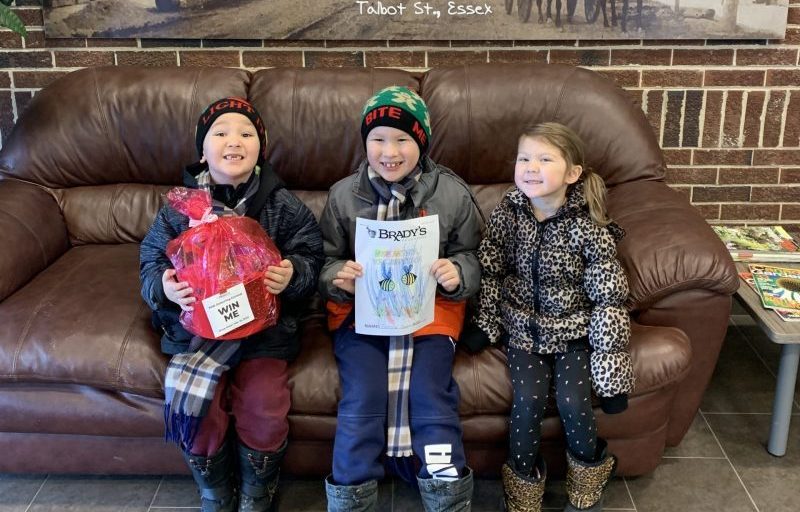 April 5, 2021
Now open in Tilbury
Brady's Drug Store is growing its friendly family of pharmacies to include Tilbury, ON.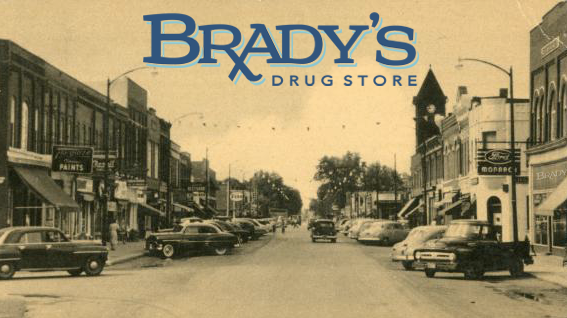 Brady's Drug Store is growing its friendly family.
Located inside the Mill Street Walk-In Clinic, the Tilbury store opens for business on April 5, 2021.
"I've made it my mission to change the way people interact with their pharmacist, and to be as friendly and approachable as possible, so when my patients have health questions, they know I care about them and I'm here to listen. We want our customers to feel comfortable asking their health questions and get answers they can understand," says Pharmacist-Owner Tim Brady. "That's a philosophy that the whole Brady's Drug Store team embraces. We hope that the residents of Tilbury and surrounding areas will give us a try and experience what fast, friendly service really looks like."
Heather Gaudet is the new Tilbury Pharmacy Manager. She's been serving customers in the Tilbury community since 2016 and has been a practicing pharmacist for 15 years. When she's not in the pharmacy, she's a dedicated hockey mom and past AAA Atom team manager, and even billets players for the Windsor Spitfires.
Brady's Drug Store now employs 14 people and has drug stores in Belle River, Essex and now Tilbury, ON. The first store in Essex opened in July of 2014. The Tilbury pharmacy will be open Monday to Friday from 9 am to 5 pm and Saturday from 9 am to 1 pm. New patients are welcome.
"The pandemic is preventing us from throwing more of a party to welcome people to the new pharmacy," says Brady. "But there is already a lot of buzz in town about our arrival. We are looking forward to getting to know people in Tilbury."
Follow us on Facebook and Twitter for all the latest news from Brady's Drug Store.
Tilbury: 15 Mill Street, Tilbury, ON. Phone: 519-682-0010
Open Monday to Friday 9 am to 5 pm, Saturday 9 am to 1 pm
The Tilbury store is located on the town's main street inside the Tilbury Walk-In Clinic. There is also a physiotherapist on site.
Essex: 186 Talbot St S., Essex, ON. Phone: 519-961-9610
Open Monday 9 am to 8 pm, Tuesday to Friday 9 am to 6 pm,
Saturday and Sunday 9 am to 1 pm.
The Essex store is located in the Essex Medical Centre (EMC), 20 minutes from almost anywhere in Essex County. EMC hosts a walk-in-clinic, the pharmacy, x-ray, blood lab, ultrasound, physiotherapy, dentistry and audiology services, in addition to two family doctors and a nurse practitioner team.
Belle River:  190 Chisholm St., Belle River, ON.  Phone: 519-715-9881
Open Monday to Friday, 9 am to 6 pm, Saturday 9 am to 3 pm
The Belle River pharmacy is on Chisholm Street, just off of Notre Dame Street, and is located in the Belle River Family Medical building behind the National Bank. It is home to a family doctor, walk-in-clinic, a blood lab and a chiropractor.
If you have questions about this article contact us at rx@bradysdrugstore.com
---