In The News
Watch our latest commercial and follow Brady's Drug Store in the news.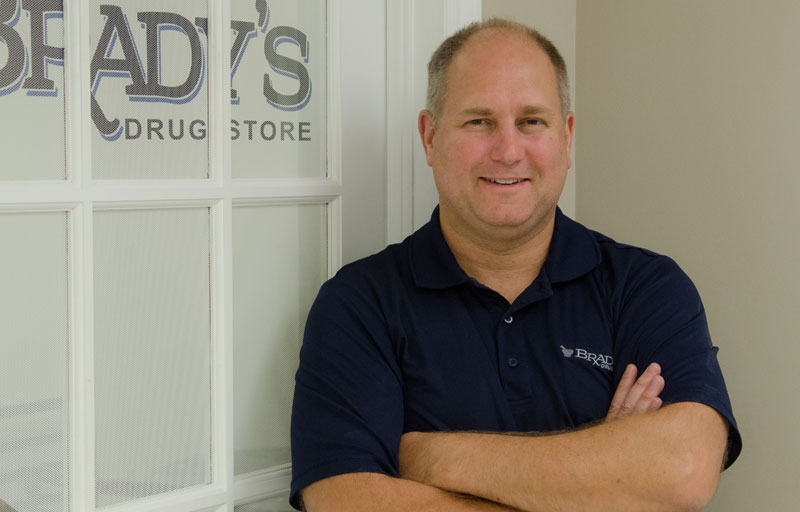 March 12, 2021 By: Brady's Drug Store
MEDIA RELEASE: Brady's Drug Store among first Ontario pharmacies to offer COVID-19 vaccines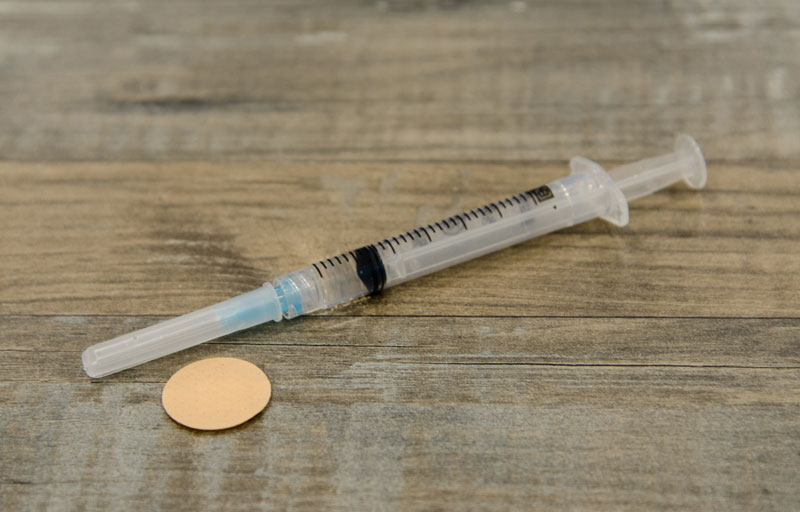 Brady's Drug Store (BDS) is thrilled to announce it has been selected as one of 330 pharmacies across the province to offer the COVID-19 vaccine to Essex County residents who are 60-64 years of age.
"It's exciting to be part of the first wave of pharmacies in the country to be able to offer this vaccine to the community. We are ready," says Pharmacist-Owner Tim Brady. "Community pharmacies are going to be one of the most effective and efficient ways to get people vaccinated since we're so accessible to the public. Our goal is to get 1,000 shots in arms at our two store locations by the end of March."
Delivering vaccinations is nothing new to pharmacists. BDS delivered a record number of flu vaccines this past fall and could have delivered more if supply hadn't run out. Brady is Vice Chair of the Ontario Pharmacists Association and says if the inventory is made available, pharmacies can immunize 1 million Ontarians a week.
"We're expecting supply from the province to be limited at first, so we're asking people to be patient with us as we work out the best way to safely offer these long-awaited vaccinations," says Pharmacist-Owner Tim Brady. "There will be a limited number of doses available at the beginning of the rollout and details on the long term distribution plan are still forthcoming."
Brady has spent the last few weeks training local pharmacy technicians to administer the COVID-19 vaccine, a new provision in Ontario's rollout plan. All BDS pharmacists are already trained to give immunizations.
Brady's Drug Store customers are used to getting their flu shot without booking an appointment, but this immunization plan is different. All COVID-19 vaccinations are BY APPOINTMENT ONLY. If you are between the ages of 60 and 64, you can book your appointment through Brady's Drug Store's website booking system at www.bradysdrugstore.com. Those who don't have a computer can call the pharmacy, but the online booking system is highly recommended.
Those who book online will receive a confirmation email with the booking day and time. Patients are asked to bring a health card and wear a short sleeve shirt and a mask to the appointment. Patients will be asked to stay for 15 minutes after they get their shot to ensure they don't experience an adverse reaction.
Since the provincial guidelines are being frequently updated, please check the website or the BDS Facebook page for the latest information, eligibility and appointment hours.
Essex: 186 Talbot St S., Essex, ON.  Phone: 519-961-9610
Open Monday 9 am to 8 pm, Tuesday to Friday 9 am to 6 pm,
Saturday and Sunday 9 am to 1 pm.
Belle River:  190 Chisholm St., Belle River, ON.  Phone: 519-715-9881
Open Monday to Friday, 9 am to 6 pm, Saturday 9 am to 3 pm
The Essex store is located in the Essex Medical Centre (EMC), 20 minutes from almost anywhere in Essex County. EMC hosts a walk-in-clinic, the pharmacy, x-ray, blood lab, ultrasound, physiotherapy, dentistry and audiology services, in addition to two family doctors and a nurse practitioner team. The Belle River pharmacy is on Chisholm Street, just off of Notre Dame Street, and is located in the Belle River Family Medical building behind the National Bank. It is home to a family doctor, walk-in-clinic, a blood lab and a chiropractor.
Brady's Drug Store (BDS) is setting up their online booking system to start on March 13.
If you have questions about this article contact us at rx@bradysdrugstore.com
---